This
post
was originally published on
this site

DockerConSan Francisco 2018 is just around the corner and we're here to help Enterprise Architects learn what Docker can do for them. DockerCon isn't just for developers and we want to help you find the sessions and experiences that we've created that are developed with this role in mind:
In 2015, I attended DockerCon for the first time. I was sitting in a chair and listening to the amazing stories and ideas presented by speakers at the conference, which set off a chain of events that led to today. I feel privileged, and am really looking forward to being on stage and sharing our transformational journey to inspire the people who would sit in that chair.
Alex Iankoulski, Principal Software Architect, Baker Hughes GE
The first thing to notice is that as you build your DockerCon agenda this year, we have a "Journey" theme that will help guide you during the conference. Whether you're just "Getting Started" in your learning about containerization or you want to hear about "Innovation" using the Docker container platform for data sciences, AI, machine learning, and IoT, we have sessions that will be just right for you.
You can will also find content we've curated specifically for Architects. At DockerCon US we have:
56 breakout sessions geared towards Architects. You obviously won't be able to see them all live but here are a few highlights:

Building a Center of Excellence panel discussion with MetLife, PayPal, and Splunk
Building Your Production Tech Stack for the Docker container platform
Production SecOps with Kubernetes in Docker
Get matched with the peers and thought leaders you want to learn from most, using our Hallway Track app
Explore the Expo Hall and meet with our partners to see how other technologies can be integrated into the Docker platform
I want to give a special mention to the Hallway Track, because it's different than what you'll find at your typical tech conference. Networking is a key benefit to tech conferences but random interactions don't always give you what you need. Our Hallway Track is where you can learn directly from your peers and subject matter experts, 1-on-1 or in a small group. Have a burning question you haven't been able to get answered? Look in the Hallway Track to see if somebody else wants to discuss it, too. If not, create a request to find somebody to meet with. It's like your own custom breakout session!
Whether this is your first DockerCon or your fifth, the conference is the best place to see and meet with all of the leaders in the container industry. You'll learn about the latest trends and technologies and how they fit together as well as gain insight into how other customers are using the Docker platform in their own container journeys.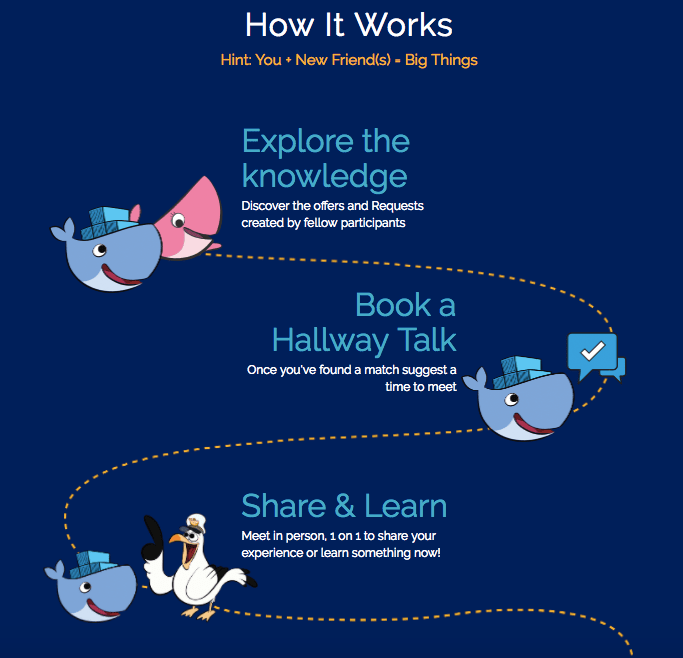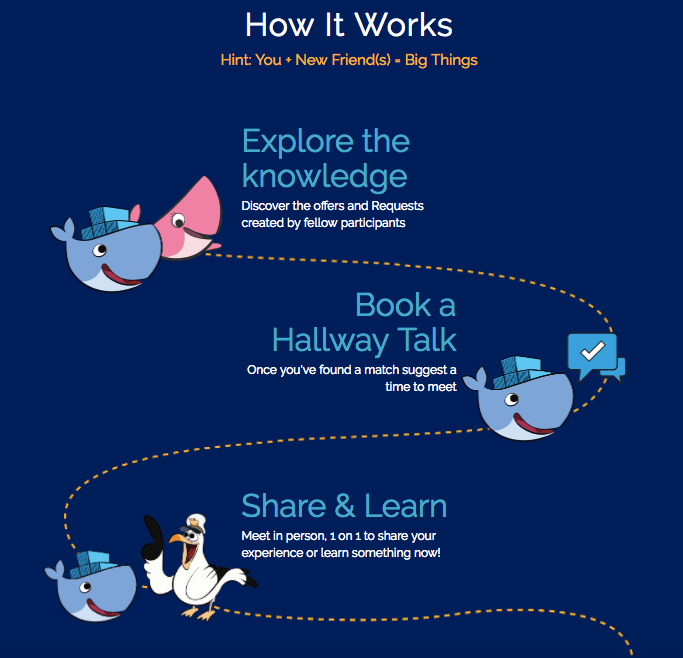 Start planning your DockerCon experience today using the links below and we'll see you in San Francisco!
docker conference, Docker Education, DockerCon 2018, sessions
This syndicated content is provided by Docker and was originally posted at https://blog.docker.com/2018/05/dockercon-2018-experience-enterprise-architect/
https://m-square.com.au/wp-content/uploads/2018/05/GoldenGate_logo_V3-3-1.png
352
1140
Jim Armstrong
https://m-square.com.au/wp-content/uploads/2012/02/logo-m-square.png
Jim Armstrong
2018-05-23 02:00:45
2018-05-23 02:41:51
Plan Your DockerCon 2018 Conference Experience: Everything an Enterprise Architect Needs to Know