This post was originally published on this site
We are excited to offer special full day training classes exclusive to DockerCon 2016 attendees immediately following the conference on Wednesday. After all the excitement of DockerCon, this day is to help you go into the fundamentals of Docker.

There are two trainings to chose from: Introduction to Docker for Developers and Docker Datacenter for Operations. The training course will be offered for a special rate of $750 (normally $2000). Class sizes will remain small so that you can get 1:1 attention from the Docker team and certified trainers.
Our developer-oriented class is geared towards those who are new to Docker and wants to understand Docker from the ground up. We will be covering building images, networking, volumes, and continuous integration practices with Docker.
If you are more the operations type, get help mastering Docker's flagship enterprise product, Docker Datacenter in our intensive, hands-on, workshop-style course for those who would like to use Docker for their CaaS solution. You will walk out of this course confident in your ability to manage users, deploy Dockerized applications of different types, and troubleshoot common issues.
Both of our classes are taught by our valuable partner instructors and will also feature Docker's expert Solutions Architects to be on-hand to assist. Below are more details on each course.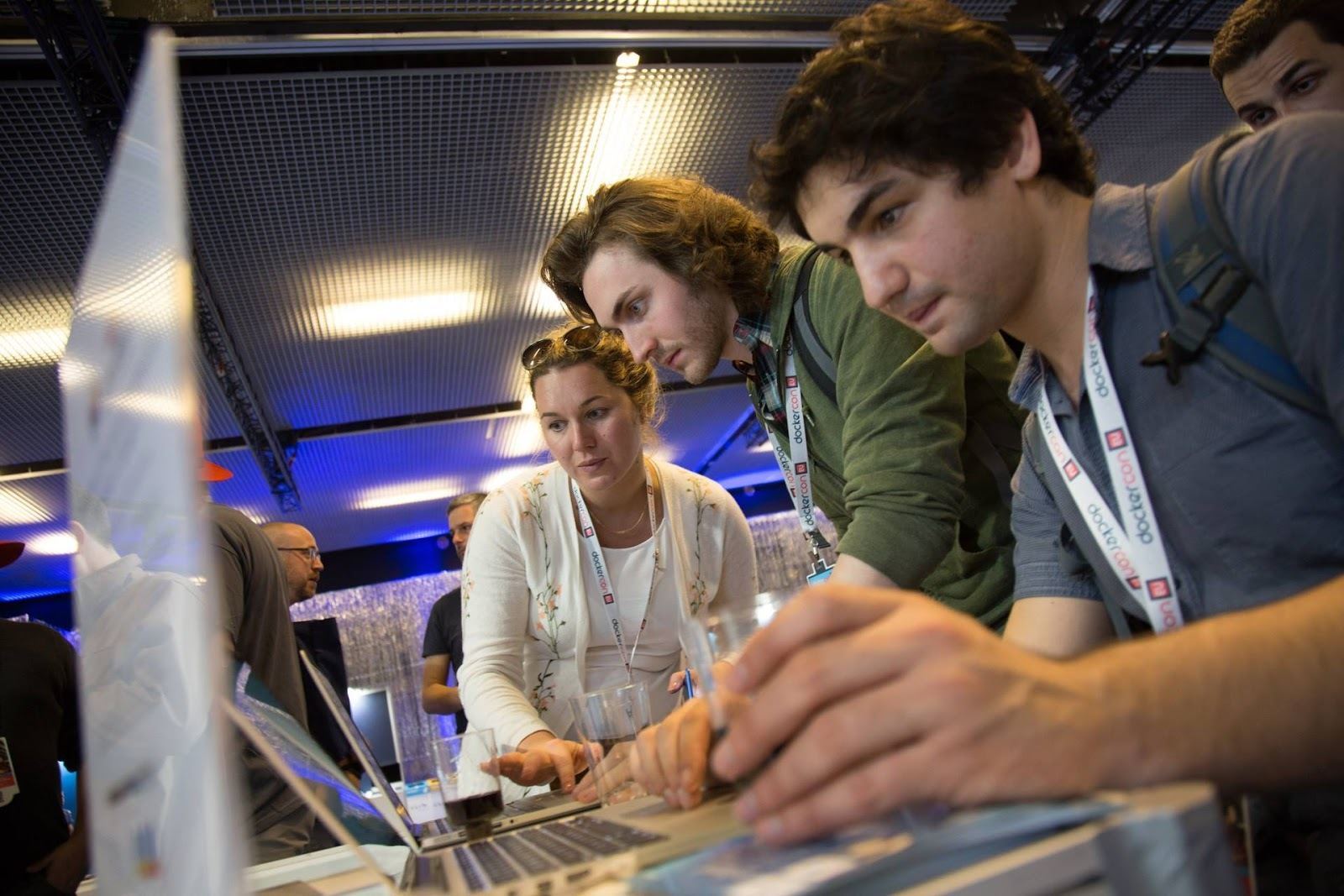 Introduction to Docker for Developers
This course is a condensed version of our two-day Introduction to Docker course.
In this one-day introductory Docker course, developers will learn to build their applications in a Docker-centric workflow. Starting with learning why Docker exists and the benefits of developing and running your applications on the Docker platform. Each topic covered will consist of a variety of hands-on exercises designed to help you quickly grow from a beginner into a seasoned user including:
Installing the Docker Engine
Creating our first Docker container
Building Docker images
Storing and retrieving Docker images from DockerHub
Building containers from images
Networking Docker containers
Data persistence with Volumes
Using Docker into a continuous integration and deployment process.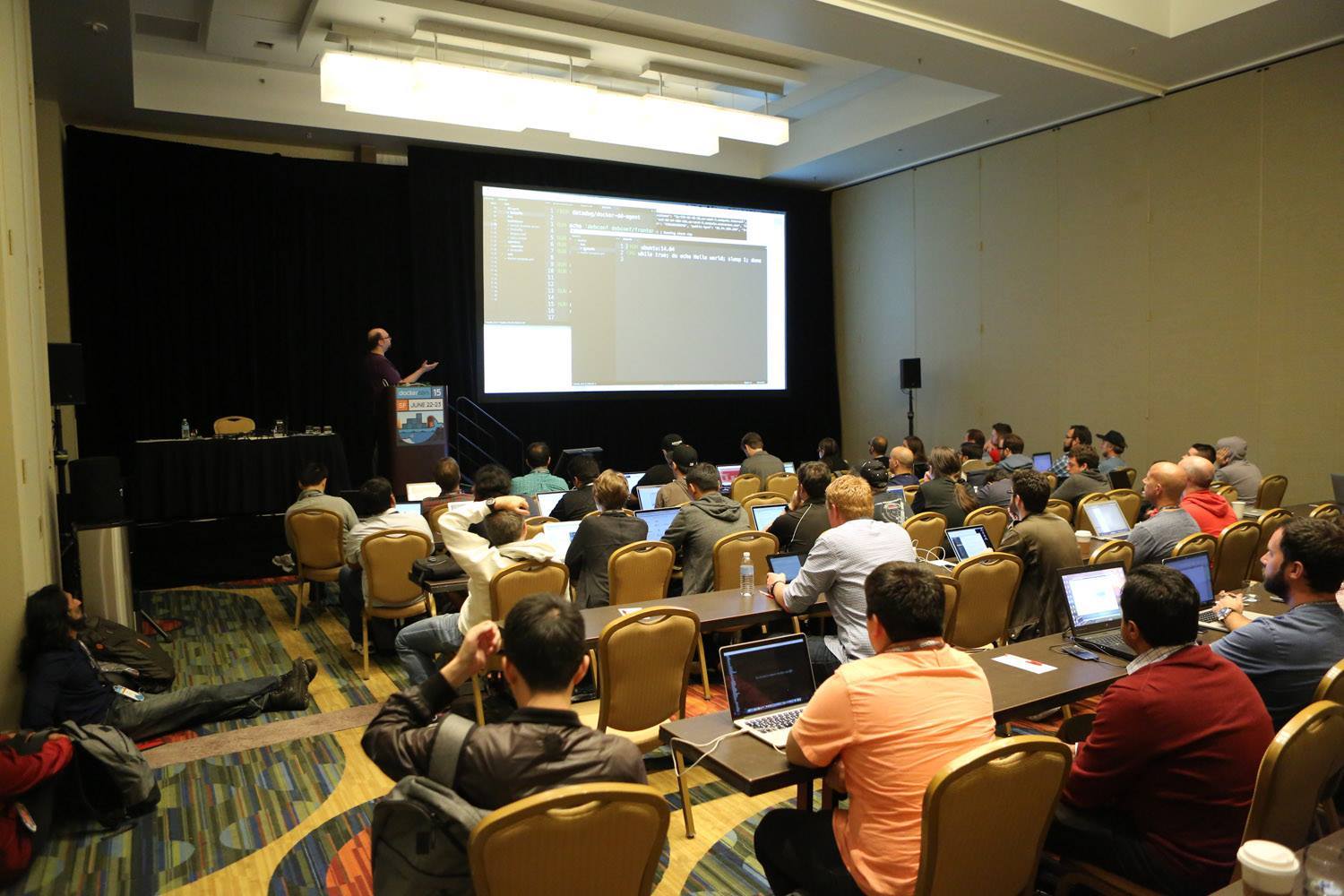 Learning CaaS Operations with Docker Datacenter
This course is a special custom version of our Docker Datacenter Training.
In this one-day operations-focused course, students will learn how to deploy, manage and troubleshoot Dockerized applications with Docker Datacenter. Students will also come away with a fundamental understanding of Docker from an IT operations standpoint. Special emphasis will be on Docker Compose, Swarm and how that is integrated into an CaaS operations workflow using Docker Datacenter:
Use Docker Datacenter to deploy a variety of different applications
Manage users and roles
Troubleshoot common issues
Learn the fundamentals of Docker Compose, Swarm, and DTR
Learn CaaS operations best practices
Learn Docker at DockerCon 2016
Take the Introduction to Docker for Developers course or Docker Datacenter for Operations training!
---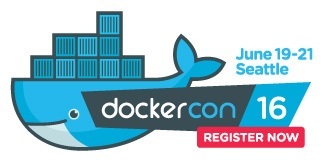 Join us at DockerCon 2016
DockerCon tickets are on track to sell out in the next two weeks. Get yours now before they sell out!
---
Learn More about Docker
conference, docker, dockercon, training
This syndicated content is provided by Docker and was originally posted at https://blog.docker.com/2016/05/dockercon-training/
https://m-square.com.au/wp-content/uploads/2016/05/img.scoop_.itisl5zem8r4xsaipef4bgybntzqrqzn7y9abztaxoq8q-4a70981764d132c39dfac313b2f621418f6bf88f
1067
1600
Ray Kung
https://m-square.com.au/wp-content/uploads/2012/02/logo-m-square.png
Ray Kung
2016-05-24 02:00:00
2016-05-24 03:43:02
Learn Docker at DockerCon 2016: Exclusive trainings for DockerCon attendees!